Muhammad Ali Signing Autographs 8x10 Reprint Of Old Photo
Muhammad Ali Signing Autographs 8x10 Reprint Of Photo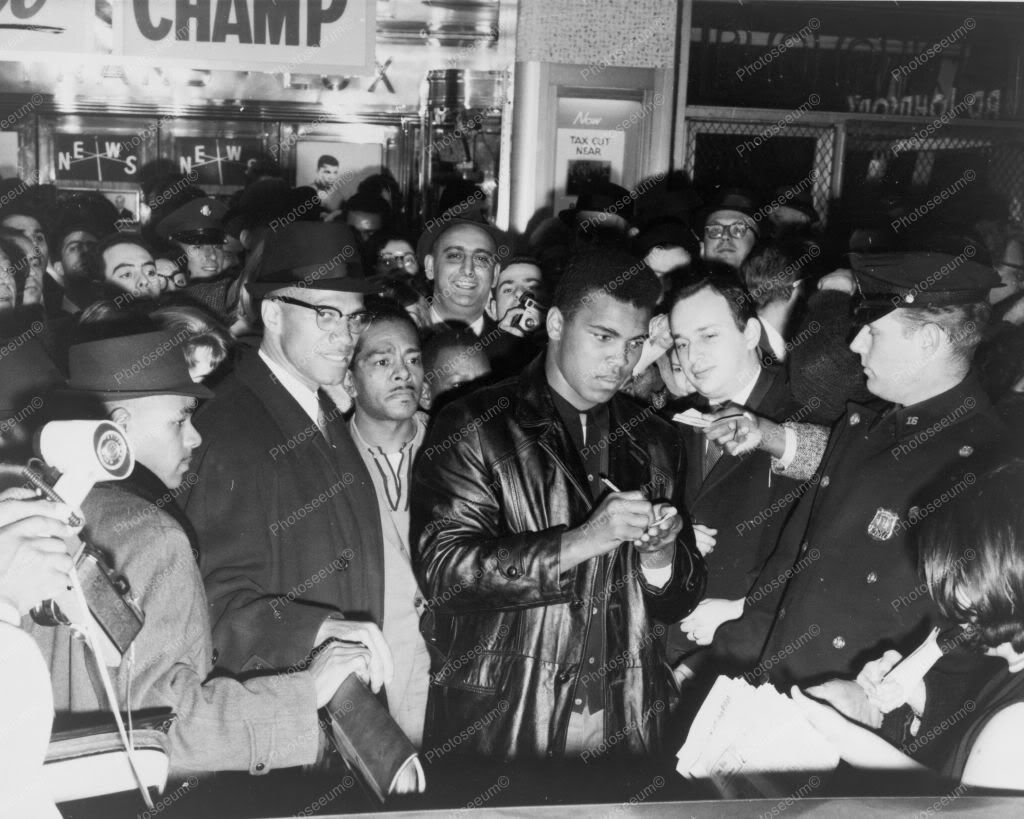 Muhammad Ali (born Cassius Marcellus Clay Jr. January 17, 1942) is an American retired boxer and three-time World Heavyweight Champion, who is widely considered to be one of the best heavyweight boxing champions ever. As an amateur, he won a gold medal in the light heavyweight division at the 1960 Summer Olympics in Rome. After turning professional, he went on to become the first boxer to win the lineal heavyweight championship three times. In 1999, Ali was crowned "Sportsman of the Century" by Sports Illustrated and "Sports Personality of the Century" by the BBC. Well known for his fighting style, which he described as "float like a butterfly, sting like a bee", Ali was involved in several historic boxing matches. Notable among these are three with rival Joe Frazier and one with George Foreman, whom he beat by knockout to win the world heavyweight title for the second time. He has only 5 losses (4 decisions and 1 TKO by retirement from the bout) and 0 draws in his career, while amassing 56 Wins (37 knockouts and 19 decisions) Originally known as Cassius Clay, Ali changed his name after joining the Nation of Islam in 1964, subsequently converting to orthodox Islam in 1975. In 1967, Ali refused to be inducted into the U.S. military based on his religious beliefs and opposition to the war in Vietnam. He was arrested and found guilty on draft evasion charges, stripped of his boxing title, and his boxing license was suspended. He was not imprisoned but did not fight again for nearly four years while his appeal worked its way up to the U.S. Supreme Court, where it was successful.

Here is a neat collectible featuring a vintage photo of Ali signing autographs in his heydey. Size 8x10 Reprint Of inches. Reproduced photo is in mint condition. This photo will be shipped protected in a padded mailer. Please note the Photoseeum fine print in the foreground of all the photos will not be in the printed version you purchase. All of our photos are developed in photo labs, using the finest photography stock available such as Kodak & Fuji or other quality brand name product. We do not print off our photos on cheap inkjet home printers, like so many other photo sellers here on Shopify. The old saying here applies....you get what you pay for.

Great Photos at Reasonable Prices.


---
We Also Recommend