Mercedes Benz 540k Auto 1940 Vintage 8x10 Reprint Of Old Photo
Mercedes Benz 540k Automobile 1940 Vintage 8x10 Reprint Of Cars Photo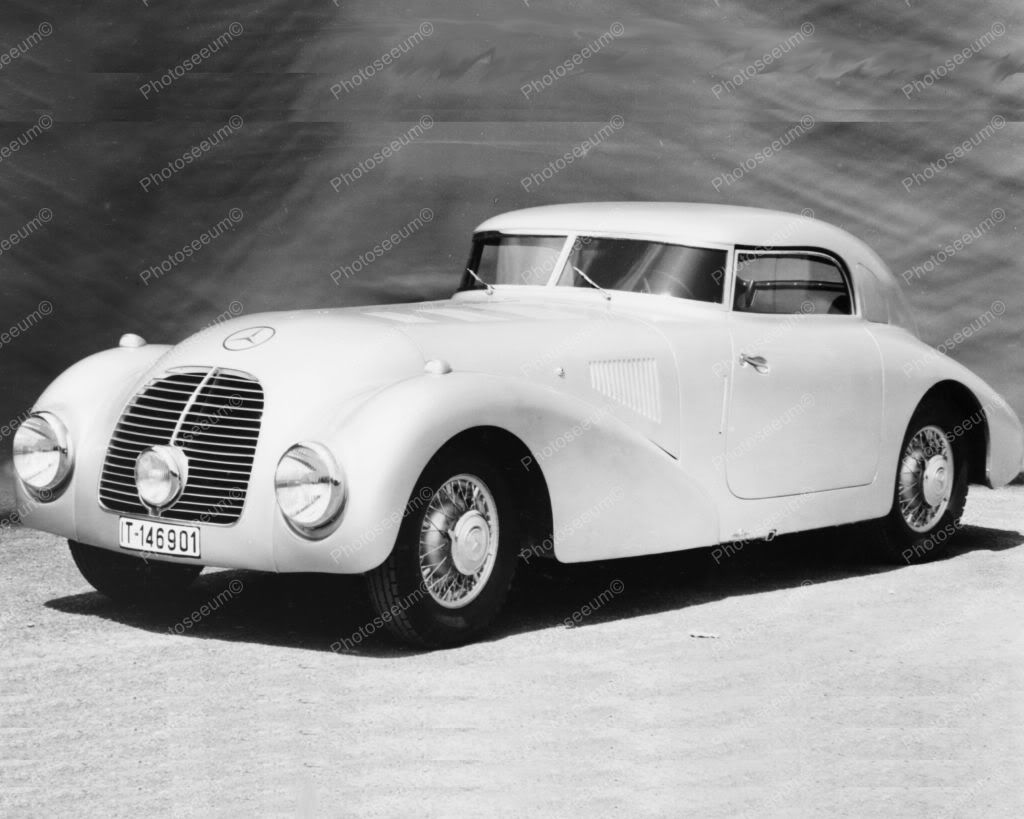 Mercedes-Benz is a German manufacturer of automobiles, buses, coaches, and trucks. It is currently a division of the parent company, Daimler AG (formerly DaimlerChrysler AG), after previously being owned by Daimler-Benz. Mercedes-Benz has its origins in Karl Benz's creation of the first gasoline-powered automobile in January 1886, and by Gottlieb Daimler and engineer Wilhelm Maybach's conversion of a carriage by the addition of a petrol engine the same year. The Mercedes automobile was first marketed in 1901 by Daimler Motoren Gesellschaft. The first Mercedes-Benz brand name vehicles were produced in 1926, following the merger of Karl Benz's and Gottlieb Daimler's companies into the Daimler-Benz company. Mercedes-Benz has introduced many technological and safety innovations that have become common in other vehicles several years later.

Great Photos at Reasonable Prices.


This is an excellent reproduction of an old photo on quality photography paper not cheap ink jet stock. Size 8x10 Reprint Of inches. Reproduced photo is in mint condition. This photo will be shipped protected in a padded mailer. Check out my other photo's and vintage collection in my Shopify Store. Please note the Photoseeum fine print in the foreground of all the photos will not be in the printed version you purchase. All of our photos are developed in photo labs, using the finest photography stock available such as Kodak & Fuji or other quality brand name product. We do not print off our photos on cheap inkjet home printers, like so many other photo sellers here on Shopify. The old saying here applies....you get what you pay for.

---
We Also Recommend