Glen Echo Amusement Park 1940s 4x6 Reprint Of Old Photo
Glen Echo Amusement Park 1940s 4x6 photo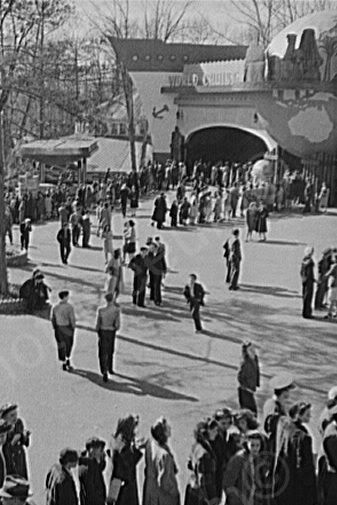 The park was originally designed as a Chautauqua site in 1891, a precursor of sorts to the arts facility Glen Echo has become today. It flourished until a misprint in the paper claimed that the mosquitoes in the area had malaria. In the early 20th century it was turned into an amusement park, which operated until the late 1960s. Like many public facilities in and around the Washington area, Glen Echo was restricted to whites for 63 out of 70 years of its history. However, on June 30th, 1960 a group of college students (primarily from Howard University) staged a sit-in protest on the carousel and five African American students were subsequently arrested. (The arrests were later appealed to the Supreme Court and the convictions reversed in Griffin v. Maryland.) As a result, an eleven-week civil rights campaign began; students and residents of Bannockburn alike came out in force. The park opened the doors to all races in the 1961 season. However, the surrounding community complained about the influx of urban African Americans. As a result, the trolley and bus service to Glen Echo were closed. Without the public transportation link, Glen Echo, like most small suburban amusement parks, closed in 1968.

Here is a neat collectible featuring a Glen Echo Amusement Park Scene from the 1920s. This is an excellent reproduction of an old photo on quality photography paper not cheap ink jet stock. Size 4x6 inches. Reproduced photo is in mint condition. This photo will be shipped protected in a padded mailer. Check out my other photos and vintage collection in my Shopify Store. Please note the Photoseeum fine print in the foreground of all the photos will not be in the printed version you purchase. All of our photos are developed in photo labs, using the finest photography stock available such as Kodak & Fuji or other quality brand name product. We do not print off our photos on cheap inkjet home printers, like so many other photo sellers here on Shopify. The old saying here applies....you get what you pay for.

Great Photos at Reasonable Prices.


---
We Also Recommend