Ford Thunderbird Automobile 1955 8x10 Reprint Of Cars Old Photo
Ford Thunderbird Automobile 1955 8x10 Reprint Of Cars Photo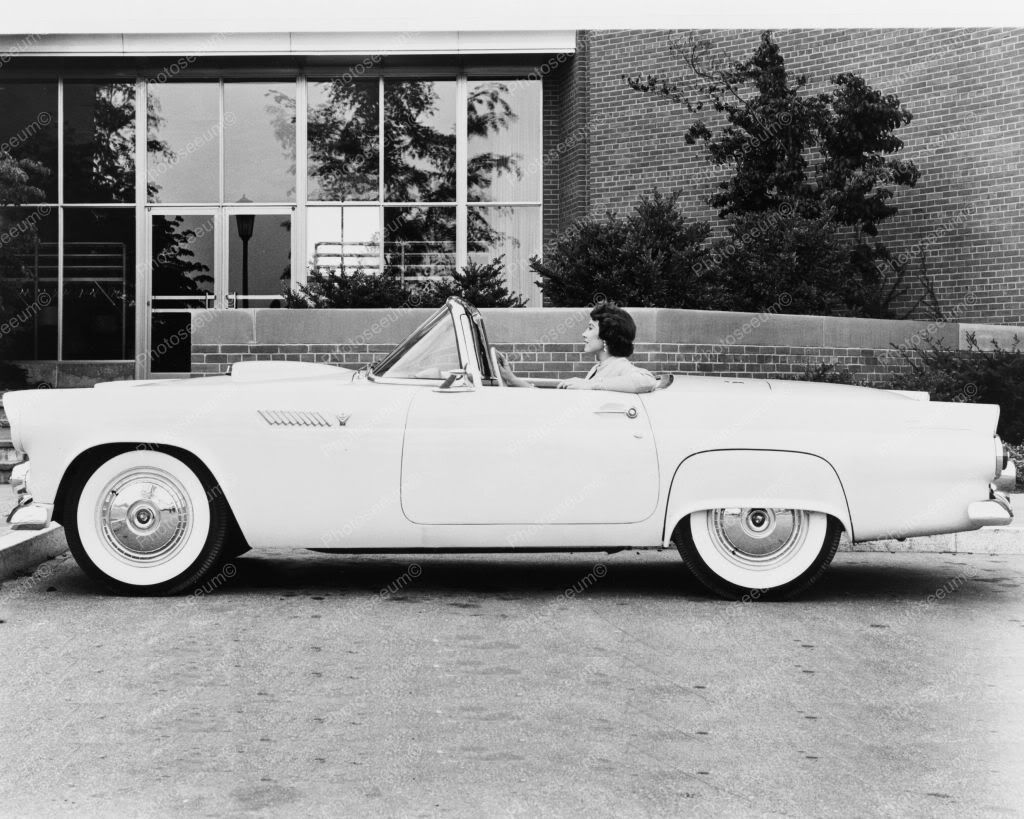 The Thunderbird ("T-Bird"), is an automobile manufactured by the Ford Motor Company in the United States over thirteen model generations from 1955 through to 2005. When introduced, it created the market niche eventually known as the Personal Luxury Car. Evoking the mythological creature of Indigenous peoples of North America, the Thunderbird entered production for the 1955 model year as a sporty two-seat convertible. Unlike the Chevrolet Corvette, it was not marketed as a sports car. Rather, Ford created a new market segment, the Personal Car to position it. In 1958, the Thunderbird gained a second row of seats. Succeeding generations became larger until the line was downsized in 1977, again in 1980, and once again in 1983. Sales were good until the 1990s, when large 2-door coupes became unpopular; production ceased after 1997. In 2002, a revived 2-seat model was launched, which was available through the end of the 2005 model year. From its introduction in 1955 to its most recent departure in 2005, Ford has produced over 4.4 million Thunderbirds.

Great Photos at Reasonable Prices.


This is an excellent reproduction of an old photo on quality photography paper not cheap ink jet stock. Size 8x10 Reprint Of inches. Reproduced photo is in mint condition. This photo will be shipped protected in a padded mailer. Check out my other photo's and vintage collection in my Shopify Store. Please note the Photoseeum fine print in the foreground of all the photos will not be in the printed version you purchase. All of our photos are developed in photo labs, using the finest photography stock available such as Kodak & Fuji or other quality brand name product. We do not print off our photos on cheap inkjet home printers, like so many other photo sellers here on Shopify. The old saying here applies....you get what you pay for.

---
We Also Recommend