David Rockola & Son Of Rock-Ola Jukebox 8x10 Reprint Of Old Photo
David Rockola & Son Of Rock-Ola Jukebox 8x10 Reprint Of Old Photo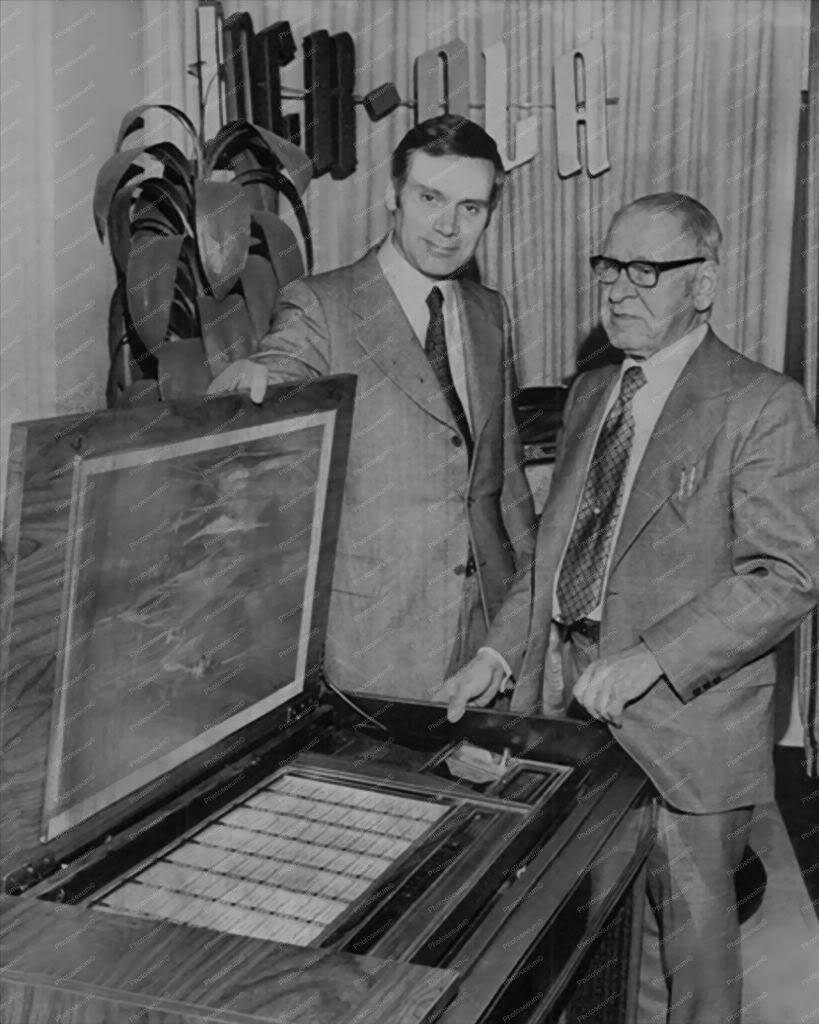 David Rockola & Son Of Rock-Ola Jukebox 8x10 Reprint Of Old Photo


The Rock-Ola Manufacturing Corporation was, along with Wurlitzer, a top maker of jukeboxes. The company, which originally made slot machines, scales and pinball machines, was founded in 1927 by Coin-Op pioneer David Cullen Rockola. During the 1920s, Rockola was linked with Chicago organized crime and escaped a jail sentence by turning State's Evidence. Starting in 1935, Rock-Ola sold more than 400,000 jukeboxes under the Rock-Ola brand name, which predated the rock and roll era by two decades, and is thought to have inspired the term.

Here is a neat collectible featuring David Rockola and his son Dr. David Rockola. This is a reproduction of an old photo on quality photography paper not cheap ink jet stock. Size 8 x 10 inches. Reproduced photo is in mint condition. This photo will be shipped protected in a padded mailer. Check out my other photo's and vintage collection in my Shopify Store. Please note the Photoseeum fine print in the foreground of all the photos will not be in the printed version you purchase. All of our photos are developed in photo labs, using the finest photography stock available such as Kodak & Fuji or other quality brand name product. We do not print off our photos on cheap inkjet home printers, like so many other photo sellers here on Shopify. The old saying here applies....you get what you pay for.

Great Photos at Reasonable Prices.


---
We Also Recommend