Crowd Waits For Titanic Survivors 8x10 Reprint Of Old Photo
Crowd Waits For Titanic Survivors 8x10 Reprint Of Old Photo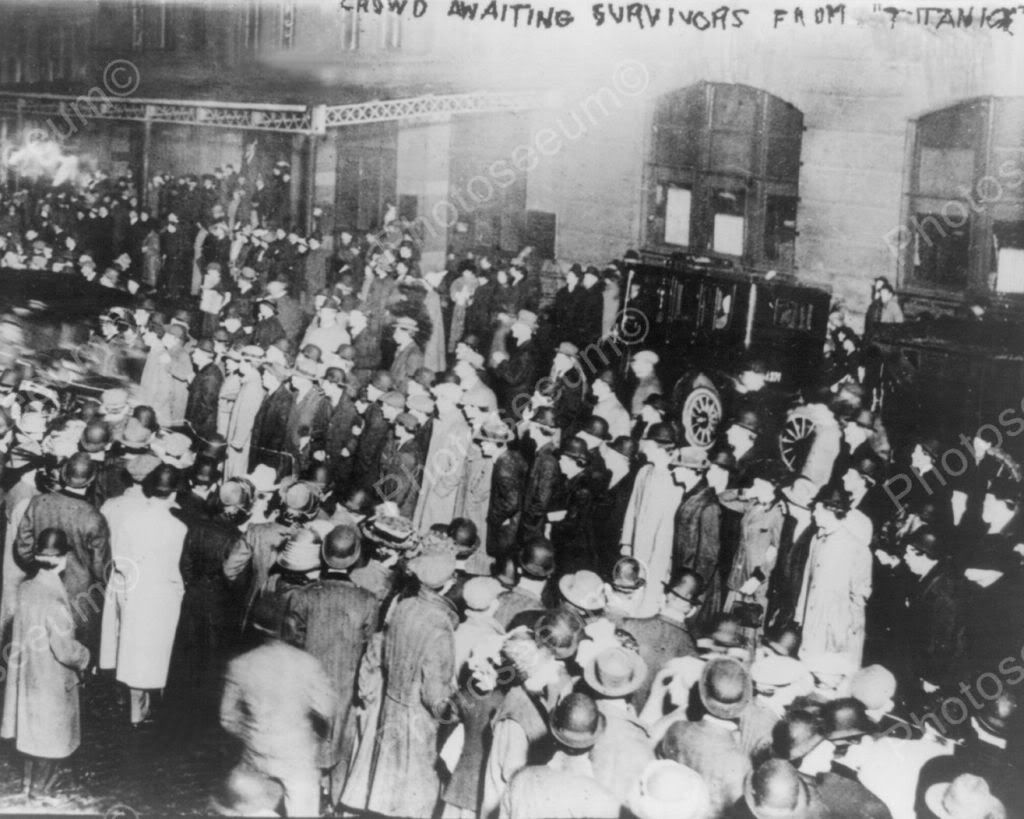 Crowd Waits For Titanic Survivors 8x10 Reprint Of Old Photo

The RMS Titanic was an Olympic-class passenger liner owned by the White Star Line and was built at the Harland and Wolff shipyard in Belfast, in what is now Northern Ireland. At the time of her construction, she was the largest passenger steamship in the world. Shortly before midnight on 14 April 1912, four days into the ship's maiden voyage, Titanic struck an iceberg and sank two hours and forty minutes later, early on 15 April 1912. The sinking resulted in the deaths of 1,517 of the 2,223 people on board, making it one of the deadliest peacetime maritime disasters in history. The high casualty rate was due in part to the fact that, although complying with the regulations of the time, the ship did not carry enough lifeboats for everyone aboard. The ship had a total lifeboat capacity of 1,178 people, although her maximum capacity was 3,547. A disproportionate number of men died due to the women and children first protocol that was followed.

Here is a historic collectible of a crowd waiting for Titanic survivors. Vintage 8x10 Reprint Of photo. Reproduced photo is in mint condition. This photo will be shipped protected in a padded mailer. Please note the Photoseeum fine print in the foreground of all the photos will not be in the printed version you purchase. All of our photos are developed in photo labs, using the finest photography stock available such as Kodak & Fuji or other quality brand name product. We do not print off our photos on cheap inkjet home printers, like so many other photo sellers here on Shopify. The old saying here applies....you get what you pay for.

Great Photos at Reasonable Prices.


---
We Also Recommend