Cadillac Fleetwood 1946 Automobile 8x10 Reprint Of Cars Old Photo
Cadillac Fleetwood 1946 Automobile 8x10 Reprint Of Cars Photo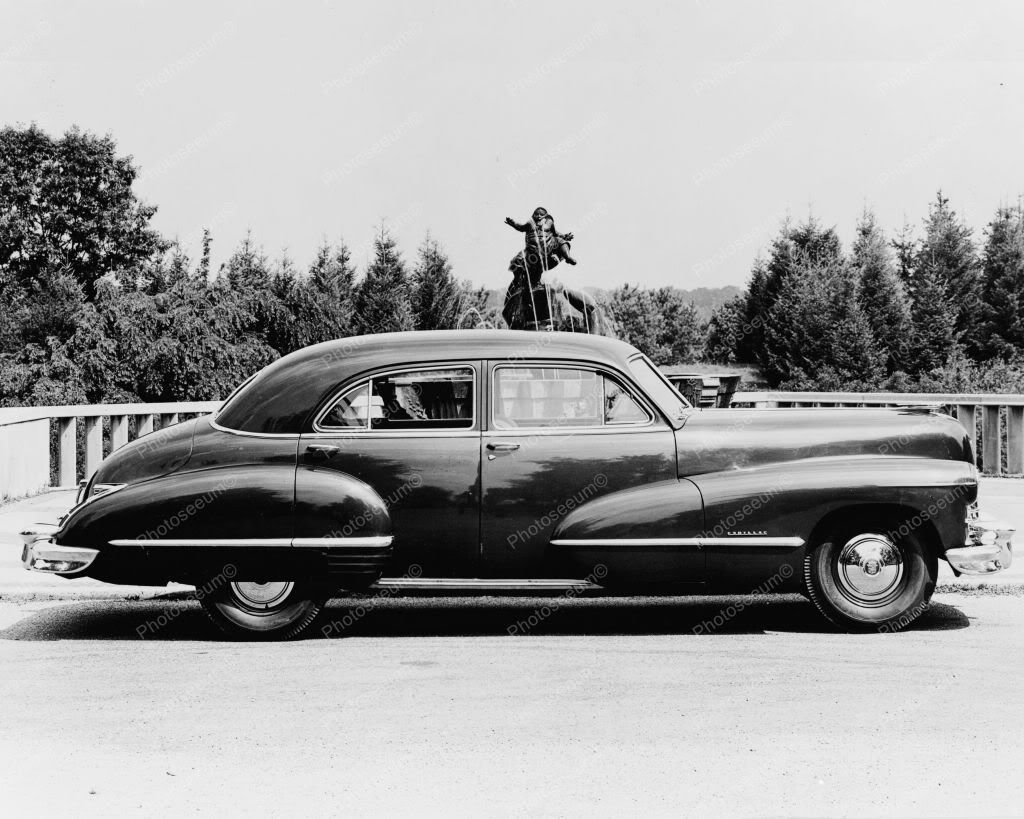 Cadillac is a luxury vehicle marque owned by General Motors Company. Founded in 1902 as the Cadillac Automobile Company, it was purchased in 1909 by General Motors and over the next thirty years established itself as America's premier luxury car. Cadillac pioneered many accessories in automobiles, including full electrical systems, the clashless manual transmission, and the steel roof. The brand developed three engines, one of which (the V8) set the standard for the American automotive industry. Cadillac was formed from the remnants of the Henry Ford Company when Henry Ford departed along with several of his key partners and the company was dissolved. With the intent of liquidating the firm's assets, Ford's financial backers, William Murphy and Lemuel Bowen called in engineer Henry M. Leland of Leland & Faulconer Manufacturing Company to appraise the plant and equipment prior to selling them. Instead, Leland persuaded them to continue the automobile business using Leland's proven 1-cylinder engine. Henry Ford's departure required a new name, and on August 22, 1902, the company reformed as the Cadillac Automobile Company. Leland & Faulconer Manufacturing and the Cadillac Automobile Company merged in 1905. The Cadillac automobile was named after the 17th-century French explorer Antoine Laumet de la Mothe, Sieur de Cadillac, who founded Detroit in 1701.

Great Photos at Reasonable Prices.


This is an excellent reproduction of an old photo on quality photography paper not cheap ink jet stock. Size 8x10 Reprint Of inches. Reproduced photo is in mint condition. This photo will be shipped protected in a padded mailer. Check out my other photo's and vintage collection in my Shopify Store. Please note the Photoseeum fine print in the foreground of all the photos will not be in the printed version you purchase. All of our photos are developed in photo labs, using the finest photography stock available such as Kodak & Fuji or other quality brand name product. We do not print off our photos on cheap inkjet home printers, like so many other photo sellers here on Shopify. The old saying here applies....you get what you pay for.

---
We Also Recommend